The Blended Course Design Workbook: A Practical Guide
Blend by Design was created by the author of
The Blended Course Design Workbook: A Practical Guide
available now from Stylus Publishing.
Blended (also called hybrid) classrooms, in which face-to-face interaction is intentionally combined with online activities to aid student learning, are becoming more and more common. Most recently, "flipped" classrooms have become a popular method for teaching because more time for active learning in-class can be gained by moving content delivery such as lecture to outside-of-class homework using technology tools such as video or lecture capture. The blended model is proving to be an environment that provides more self-directed, technology-mediated learning experiences for students who will be incorporating technology more and more into their professional lives post-college.
The Blended Course Design Workbook meets the need for a user-friendly resource that provides faculty members and administrators with instructions, activities, tools, templates, and deadlines to guide them through the process of revising their traditional face-to-face course into a blended format.
Providing a step-by-step course design process that emphasizes active learning and student engagement, this book will help instructors adapt traditional face-to-face courses to a blended environment by guiding them through the development of course goals and learning objectives, assignments, assessments, and student support mechanisms with technology integration in mind. It will also help instructors choose the right technologies based on an instructor's comfort level with technology and their specific pedagogical needs. The book will help each instructor who uses the text to develop a unique course by making choices about their course design based on student learning needs for their chosen topic and discipline. Every component of the workbook has been piloted with faculty designing and implementing blended courses and then revised to better meet the needs of faculty across a range of comfort levels with technology use.
The Blended Course Design Workbook includes detailed instructions for each stage of course design alongside specific activities that the reader can complete. The book is unique because it facilitates a step-by-step process for blended course design with specific templates and tools that can be used across disciplines.
Blend by Design was created as a supplemental resource for The Blended Course Design Workbook: A Practical Guide. The book can certainly stand alone without the course, and the course is still useful without the book, but they are best when paired together.
Blend by Design builds on the content in The Blended Course Design Workbook. The course includes additional tips and strategies not included in the book based on the author's travels to and consultation with faculty teaching blended courses at campuses all over the United States.
You can consider Blend by Design your personal training by the author of The Blended Course Design Workbook.
Because of the nature of books versus courses, you might consider The Blended Course Design Workbook to be more comprehensive. It includes literature reviews and additional details about LMS design and technology tool choices that are not included in the course.
When Blend by Design is utilized for campus-wide training, it is recommended that institution-specific LMS and technology tool resources be provided alongside the course.
For more frequently asked questions about Blend by Design, visit the pricing page.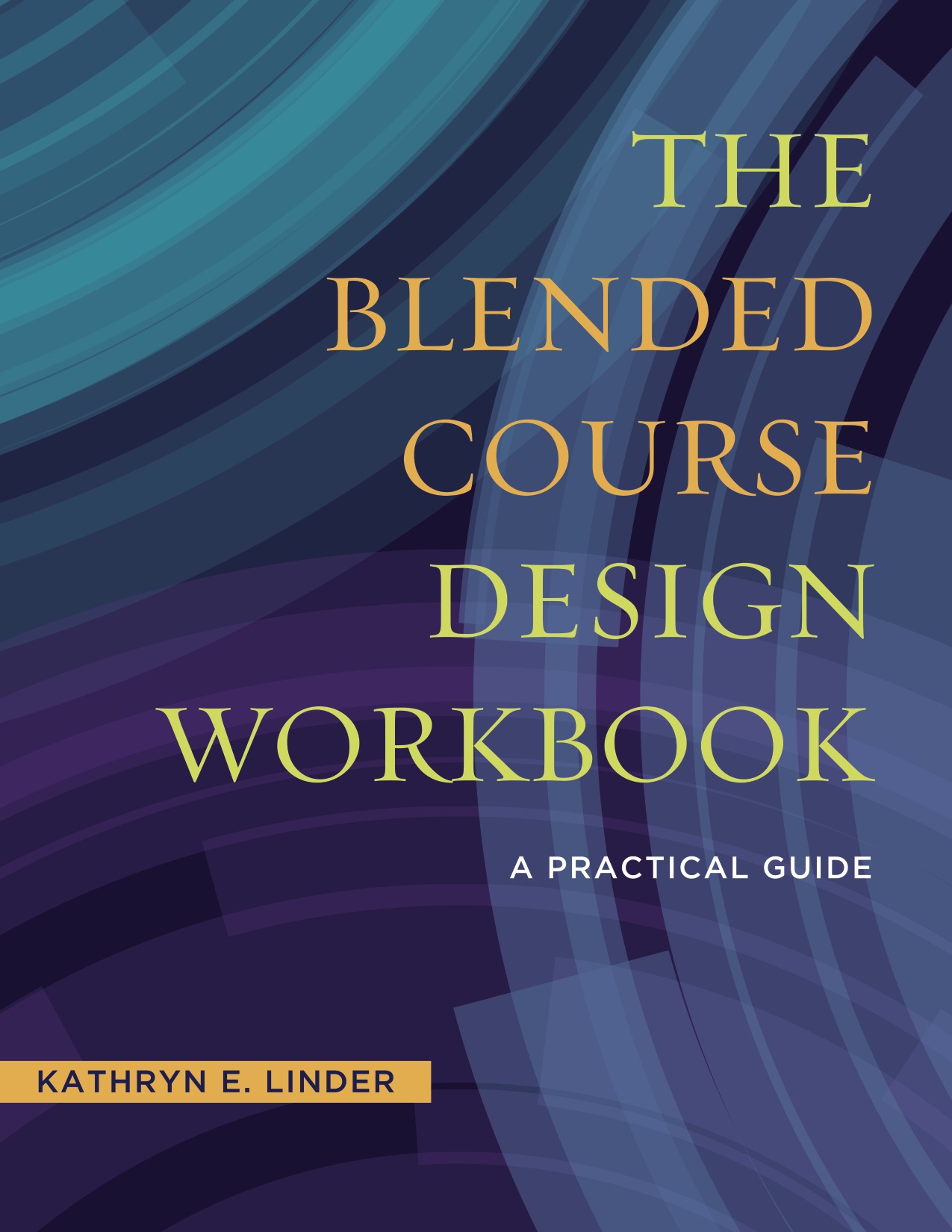 Tables, Figures, and Boxes
Acknowledgments
Introduction: Why Blended, Why Now?
1) Fundamentals of Blended Teaching and Learning
2) Writing Course Goals and Learning Objectives (with Danny Fontaine)
3) Assessing Student Learning in Your Blended Course
4) Online Assessment Tools (with Linda Bruenjes)
5) Designing Effective Learning Activities
6) Mapping Your Blended Course
7) Getting to Know Your Learning Management System (with Sarah Smith)
8) Creating Social Presence in Your Blended Course (with Victoria Wallace)
9) Finding Resources Online
10) Creating Multimedia Resources
11) Mobile Devices, Apps, and Social Media (with Victoria Wallace)
12) The Blended Course Syllabus
13) Preparing Your Students for Success
Conclusion: Getting Ready to Launch
Glossary
Appendices
References
About the Contributors
Index
Those who wish to purchase bulk copies of The Blended Course Design Workbook: A Practical Guide can receive the following discounts:
Qty         % off
2-4          20%
5-9          25%
10-24     30%
25-99     35%
100         40%
Email Patti Webb from Stylus Publishing to coordinate purchase and shipping for your campus.